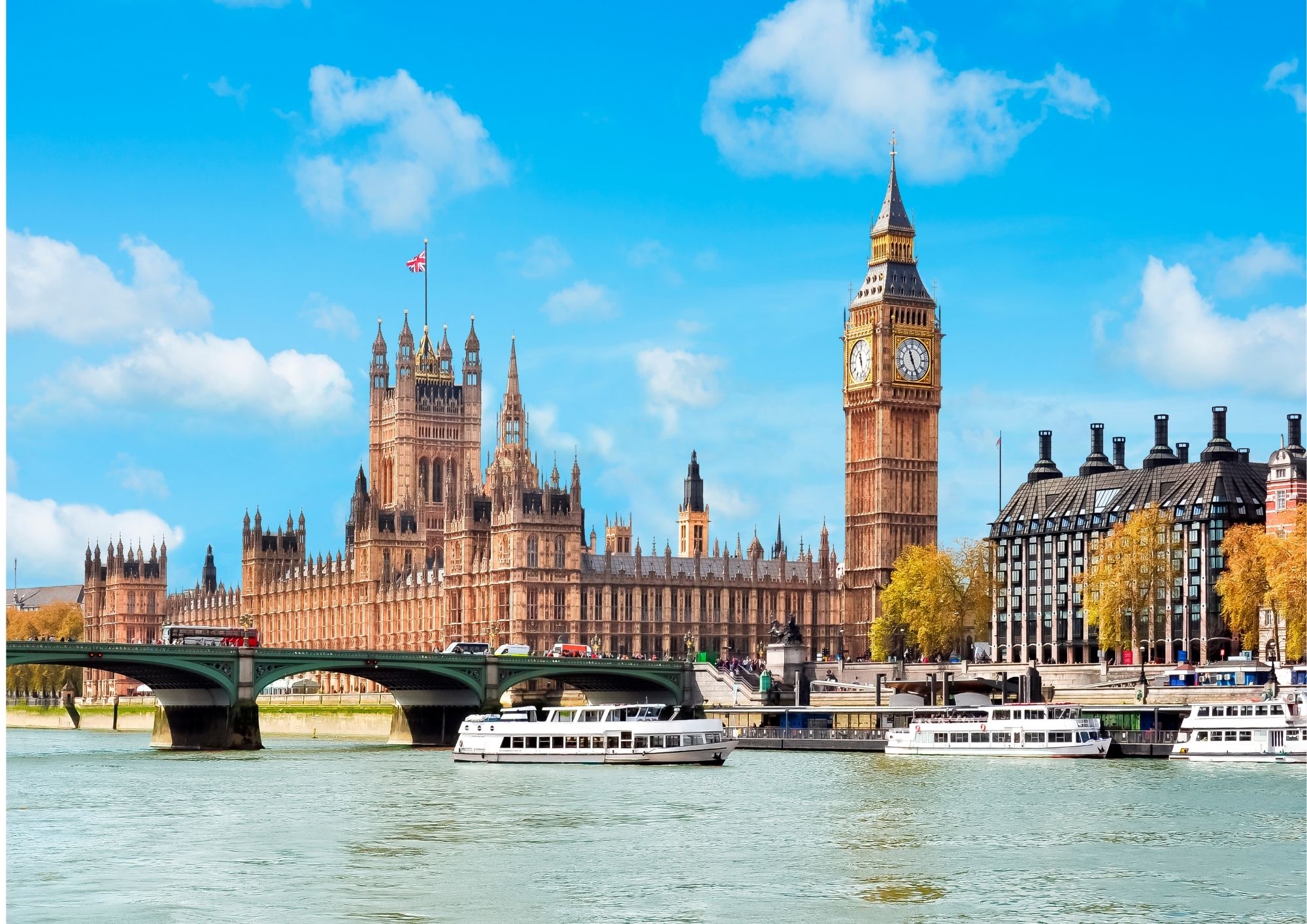 Many students consider their time at university to be some of their most excellent formative years. We frequently rediscover ourselves during this period, identify our genuine hobbies, step outside our comfort zone, and travel to new locations. Our chances of doing this are significantly better if we study overseas. Studying abroad consultants in the UK offers you the opportunity to experience a new culture, meet new people, and have lifelong experiences, whether for a few months, a year, or perhaps the whole length of your studies.
For many students looking to study abroad, the UK is one of the most searched locations. The United Kingdom, which might be comprised of England, Scotland, Wales, or Northern Ireland, is home to several historic cities. The best part is that there is no language barrier, making meeting people simpler, forming friendships, and succeeding academically. It's also a fantastic location for high school students to study abroad in the UK!
Uncertain About Where To Begin? 
There are many things to consider, so you should do your homework. Consider the crucial questions listed below to help you learn everything you need to know and choose whether studying abroad is the best option for you.
Does It Fit My Needs?
Don't only focus on gaining international experience; concentrate on selecting the ideal subject and course for you.
Program Types For Study Abroad In Uk
Direct Enrollment
You can immediately apply to a UK institution that welcomes students from the EU and other countries. Direct enrollment will provide you with numerous opportunities to meet individuals from all over the world and immerse yourself in another culture. Universities often have particular orientation and support programs.
Exchange
Your existing university may have close relationships with UK institutions, allowing a specific number of students to spend a semester there and UK students to study abroad in your nation in return. Study Overseas Consultancy for the UK will provide you with the best offers.
Why Should You Study In The UK?
Immerse yourself with UK culture while experiencing UK education

 

Numerous course options, course styles, and flexibility

Shorter courses result in quicker graduation and career launches.

High-quality instruction and facilities are well-known in UK institutions and schools.

A full range of services for students, including foreign offices, orientation, and unique resources

Improve your command of the English language
●  The opportunity to go to the UK and Europe and expand your horizons
Language Requirements For Applications To Uk Universities
You can pick from a wide variety of degrees taught in English at UK institutions. You must thus provide evidence of your advanced English language competence if you don't come from an English-speaking nation. These are recognized language exams:
Toefl iBT

C1 Advanced

PTE Academic

 

IELTS Academic
What is the price? Think carefully about the costs of living and attending school in the UK and overseas. It would help if you also considered the cost of the courses.
Exchange participants enrolled in a course at a UK institution continue to be eligible for student loans there. There could potentially be some grants available.

No UK student loans are accessible for students who complete their whole degree program abroad. However, several EU nations do have programs that offer loans and grants.

Check this out early because of tuition costs for UK students studying abroad.

Students in non-EU nations do not have access to financial help and typically pay more excellent tuition than students in their native countries. It can also be necessary to pay these costs up in advance.

There are scholarships available to help pay for study abroad in the UK, but they are pretty competitive.
Visa Application
If you want to attend a university abroad, you might also need to apply for a student visa. Giving yourself as much time as possible is crucial because it can take some time, often months.
Work Part-Time
Many students work part-time while they are in school. UK citizens may not always be allowed to work abroad while studying abroad. Verify any limitations on the job you may do and the number of hours you can work.
During university, you may work 20 hours per week, and during a course break, you may work full-time. You may expect to make between £5 and £7 per hour doing this. Keep an eye out for part-time employment opportunities in your community's newspapers, job centers, and career centers at your institution.
Make Wise University Selections.
There are more than one hundred universities in the UK; the one you choose to attend will significantly impact your experience. Take into account numerous aspects while selecting a university to attend, including the cost, the curriculum, the climate, the amenities offered, and the surroundings. Once you've chosen an institution, be aware that it will significantly impact your plan to pursue an education abroad.
Accept The Culture
The society in the UK is multicultural. It is home to several ethnic groups and welcomes visitors from all over the world. Therefore, one essential quality that any student wishing to study in the UK should have is the ability to embrace the culture that each individual brings to the table. You will learn to communicate in this tolerant and stable culture with a broad spectrum of people.
Make Use Of Student Offers.
You may use several student discount programs through the National Union of Students. In addition, many businesses provide student discount coupons for various items, such as furniture, books, clothes, electronics, and transportation. In the first week of classes, fairs are held at certain UK universities. You may get discounts here on a variety of services for students.
Banking
In the UK, opening a bank account is strongly advised. Banks will ask for a passport and evidence of residency. Student status documentation is also required. You may take advantage of outstanding student amenities and avoid conversion rates by opening a bank account.
Get A Health Examination Done
In the United Kingdom, you can obtain free medical care through the National Health Service. However, it would help if you got a health examination before departing your native country. Informing your doctor of your desire to pursue a study abroad program will enable them to assist you with a thorough health examination. Bring any documents that you think will be a topic of conversation with you. It is advised to complete all of your vaccines.
Throughout the application process, our team of skilled consultants will give you personalized attention and excellent assistance. We help choose courses, get accepted, get a visa, get a bank loan, and get scholarships.